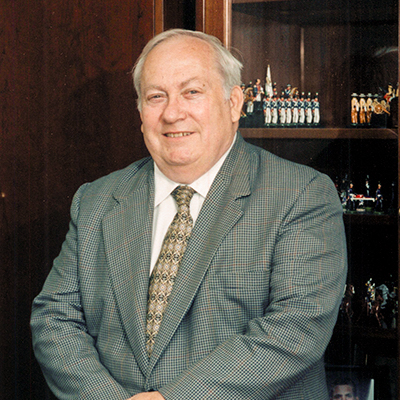 Donald D. Litten (1930-2011)
Donald D. Litten was born near Quicksburg in Shenandoah County and served in the United States Navy on a destroyer in the South Pacific. Mr. Litten was admitted to the bar in 1957 after studying the law for three years under George D. Conrad, Esquire. Mr. Litten associated with Mr. Conrad upon passing the bar and became a partner in 1963. Mr. Litten represented the Town of Bridgewater for 40 years and was also County Attorney for Shenandoah County. Mr. Litten was a member of the Board of Visitors of James Madison University and was one of the local owners and developers of the Massanutten Resort Project.
Mr. Litten was widely respected as a razor-sharp litigator and drew upon experience from hundreds of jury trials. He was also well known as expert in gardening who was just as comfortable giving advice on heirloom tomatoes as discussing the finer points of civil procedure.
Mr. Litten had been practicing law with the firm for over 50 years when he passed away in July 2011. Each day when we come to work, we do our best to live up to Mr. Litten's exceptional legal acumen and dedication to the firm.
---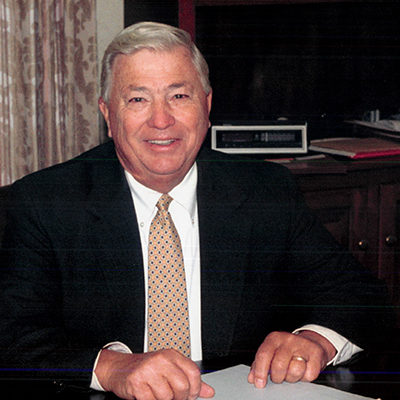 James R. Sipe (1931-2000)
James R. Sipe was a Harrisonburg native and served in the Korean War from 1952 to 1954. Mr. Sipe graduated from the University of Virginia School of Law and was admitted to the bar in 1958. He served for two terms as the Commonwealth's Attorney for the City of Harrisonburg and Rockingham County from 1960 until 1968. Mr. Sipe joined the firm in 1969 after completing his second term as Commonwealth's Attorney. He was a substitute judge for Rockingham County General District Court and also served as Commissioner of Accounts for Harrisonburg and Rockingham County.
Mr. Sipe was greatly respected for his legal abilities and his professionalism. Unfailingly genteel, Mr. Sipe was well-known throughout the Shenandoah Valley and always remembered the name of each person he encountered.
Mr. Sipe had been a partner with the firm for 32 years when he passed away in February 2000. Every now and again, a client or acquaintance still stops by our office and asks for Mr. Sipe even though he's been gone for over two decades. We look to Mr. Sipe's professionalism as the essential foundation for building longstanding relationships with clients and other professionals.
---